ENG




FOLLOW US

LOGIN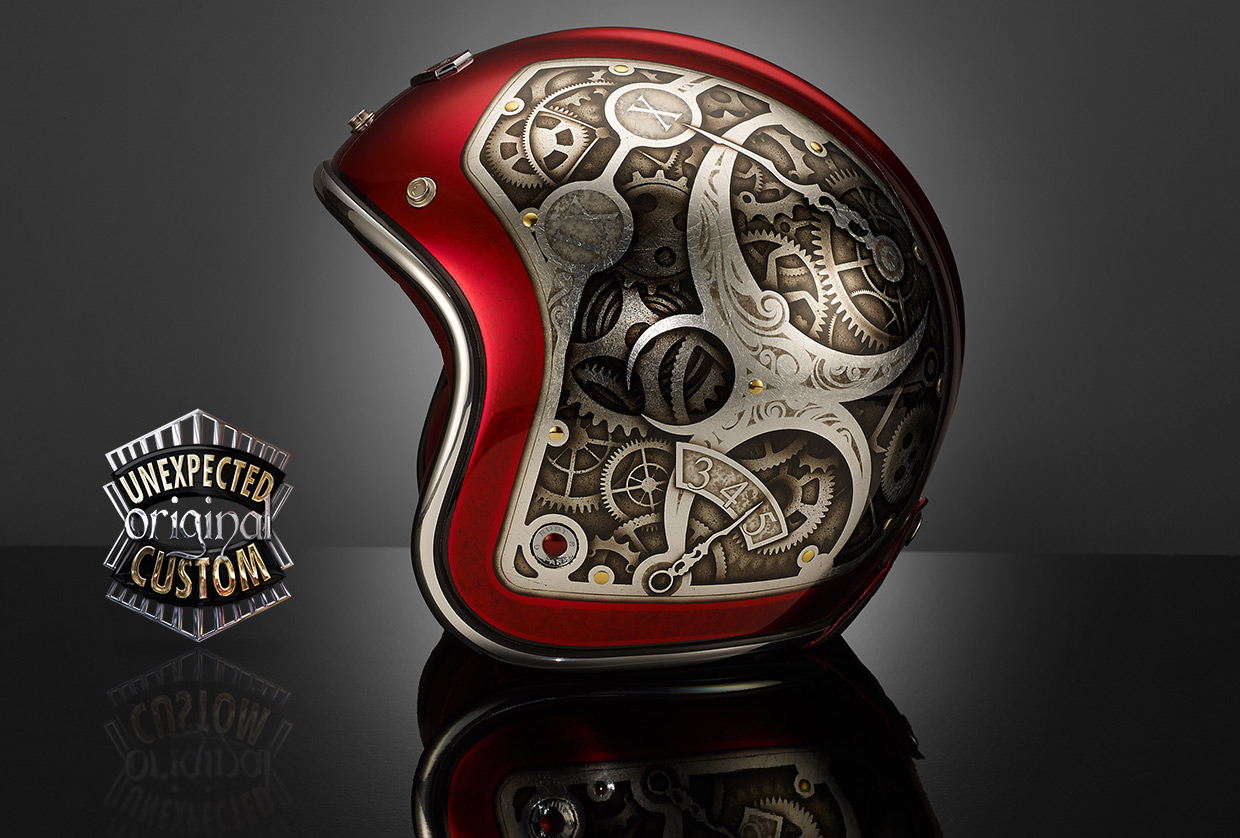 STEAMPUNK 2
design worked on Ruby Pavillon Voltaire
Inspired by the valuable and detailed artworks of luxury watchmaking:

the Steampunk no. 2 design is characterized by a play of gears, mechanical devices, toothed wheels, historiated quadrants and small elements of watchmaking.

With their mutual rotation and rhythmic joints offer a vision that,thanks to their overlapping in the optical areas who remember the cases of elegant pocket watches of the past century, give to this design the connotation of great richness and aesthetic refinement.
the helmet lid is entirely covered by the silver leaf lamination on which the design made with our special colors for glass offers rich tones and reflections fullness.

The light reflected on the thin metallic silver leaves creates a suggestive aesthetic characterized by a extremely elegant richness.

The artistic composition is enriched with original Swarovski studs that complete and enhance the achievement of this unique refined, exclusive and extremely luxurious helmet.
Details
Artistic intervention code : 000272


Art techiques :
Silver leaf, airbrush, special glass colors, Swarovski sutds.

Intervention details :

background : Full Metal
design : Steampunk 2
extra 1 : ---
extra 2 : ---
extra 3 : Swarovski Studs - 50 pc.
finish : Glossy finish

Processing time :
50 hours of artistic work on helmet
104 hours of artistic work on tank
173 hours of artistic work on motorbike set (3 pcs.)


Delivery time :
38 working days for one helmet
42 working days for one gastank
62 working days for a motorbike set (3 pcs.)

The delivery times are approximate and they are calculated based on the manufacturing and artistic processes, drying and testing times, and the processing orders currently scheduled.
RELATED ARGUMENTS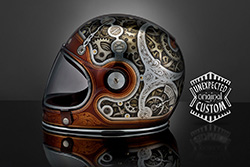 ACCESSORI CASCHI