ENG




FOLLOW US

LOGIN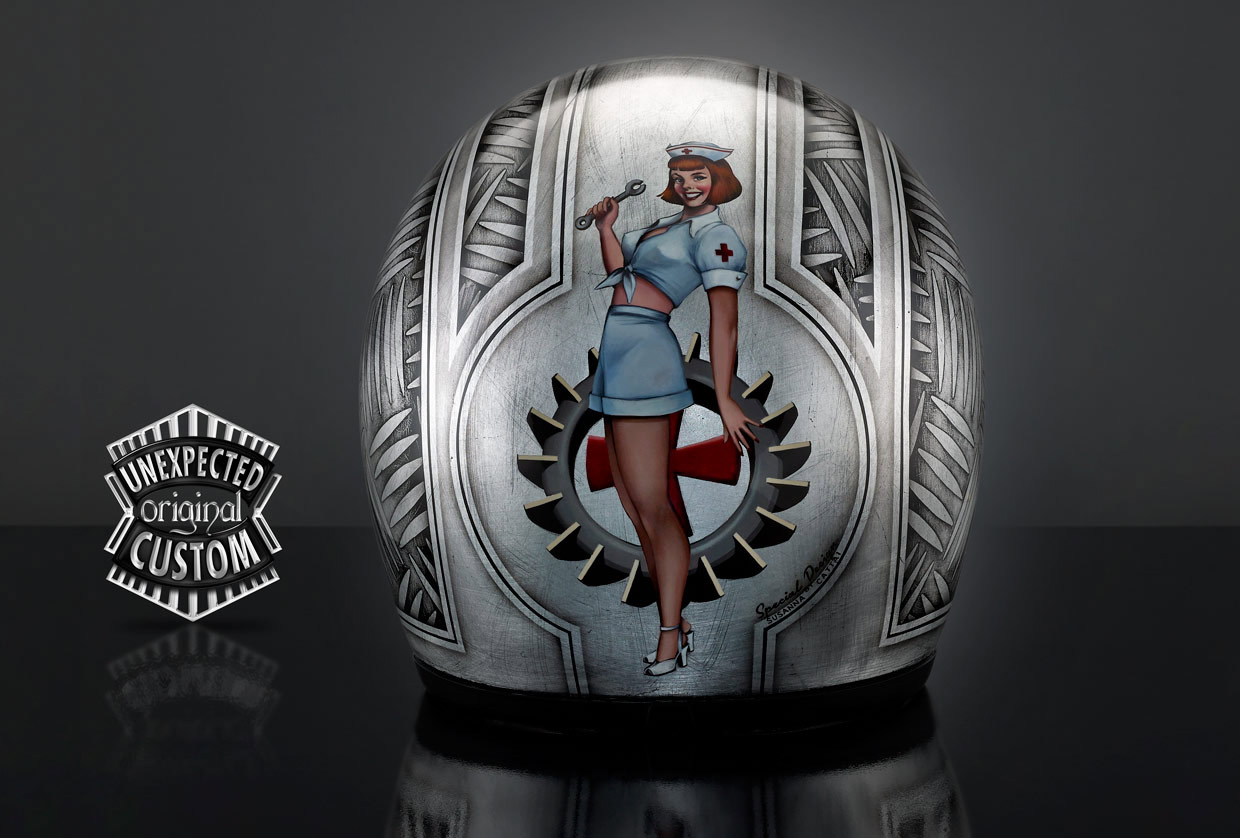 MOTORCYCLES CLINIC
design worked on DMD Vintage
The world of workshops and custom engine is interpreted and brought in our artworks with the distinctive design of the 'knurled steel'.

In our version the steel sheet parts are lined with elegant coupled threads.

The three-dimensional effect is emphasized by the 'grunge' airbrushing manner.

The composition of this design is planned with a large round shape ideal to place and framing subsequent pictorial interventions as pinups, logos, names and illustrations.
Stands uoton the helmet lid the nurse silhouette, by the typical pose of the 50s bikers pinups, painted in acrylic on brushed silver plating.
Details
Artistic intervention code : 000231


Art techiques :
Silver leaf, airbrush, acrylic painting.

Intervention details :

background : Brushed Iron
design : Steel Garage 2
extra 1 : ---
extra 2 : Illustration
extra 3 : ---
finish : Glossy finish

Processing time :
44 hours of artistic work on helmet
66 hours of artistic work on tank
94 hours of artistic work on motorbike set (3 pcs.)


Delivery time :
35 working days for one helmet
34 working days for one gastank
49 working days for a motorbike set (3 pcs.)

The delivery times are approximate and they are calculated based on the manufacturing and artistic processes, drying and testing times, and the processing orders currently scheduled.
RELATED ARGUMENTS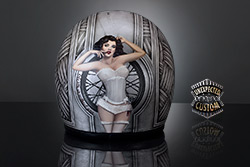 ACCESSORI CASCHI