ENG




FOLLOW US

LOGIN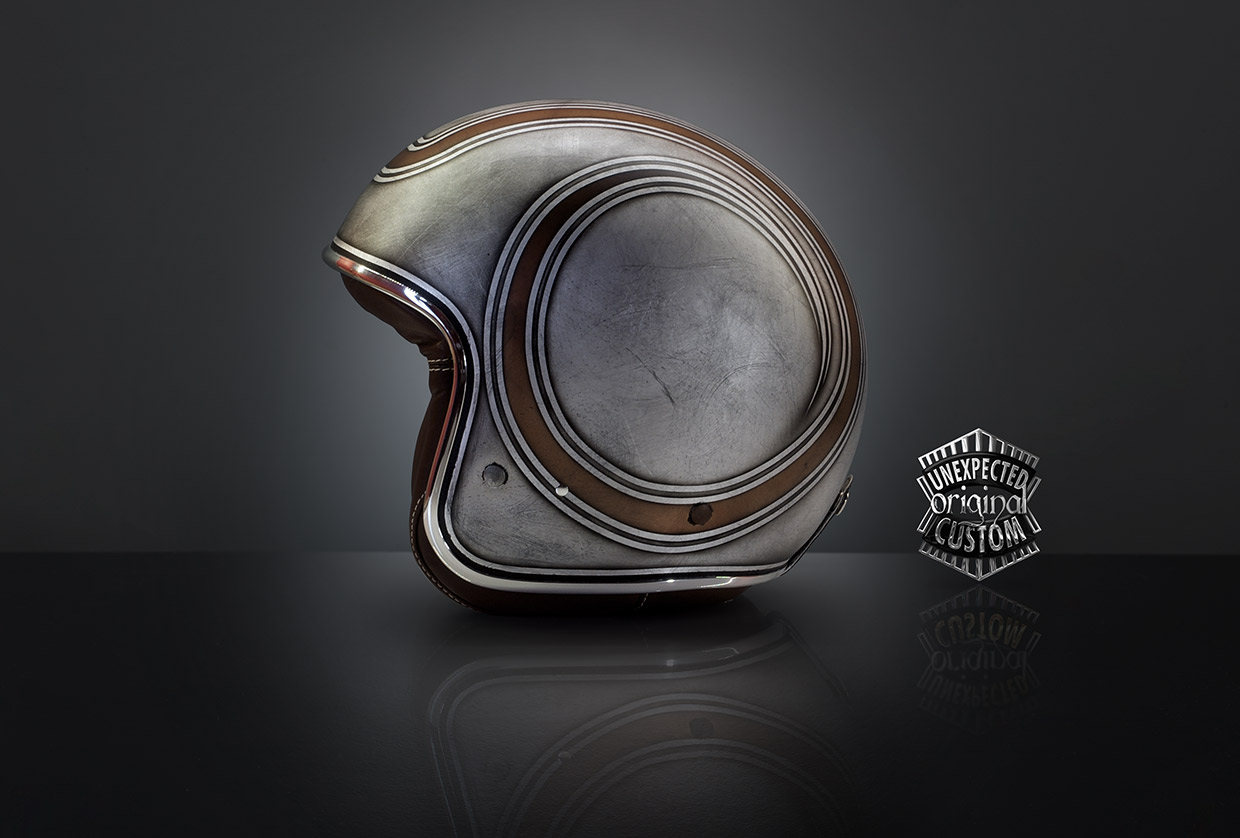 GRUNGE 1.2
design worked on Baruffaldi Zar
Linear and elegant at the same time gritty, created by a series of parallel lines with combinations of contrasting colors.

This design enhances the shape of the custom that, without exceeding in complex backgrounds, gives a connotation elegant yet sporty and attractive.
This elegant helmet is achieved by the design execution on the completely silver leaf laminated lid.

The metal basis has been lightly brushed to enhance the simple and elegant look.

In this design version the cognac color of airbrushed artwork harmonizes with the interior finish in genuine lambskin in natural-leather color.
Details
Artistic intervention code : 000220


Art techiques :
Silver leaf, airbrush, glass color.

Intervention details :

background : Brushed Iron
design : Grunge 1
extra 1 : ---
extra 2 : ---
extra 3 : ---
finish : Matt finish

Processing time :
20 hours of artistic work on helmet
42 hours of artistic work on tank
70 hours of artistic work on motorbike set (3 pcs.)


Delivery time :
35 working days for one helmet
34 working days for one gastank
49 working days for a motorbike set (3 pcs.)

The delivery times are approximate and they are calculated based on the manufacturing and artistic processes, drying and testing times, and the processing orders currently scheduled.
RELATED ARGUMENTS
ACCESSORI CASCHI