ENG




FOLLOW US

LOGIN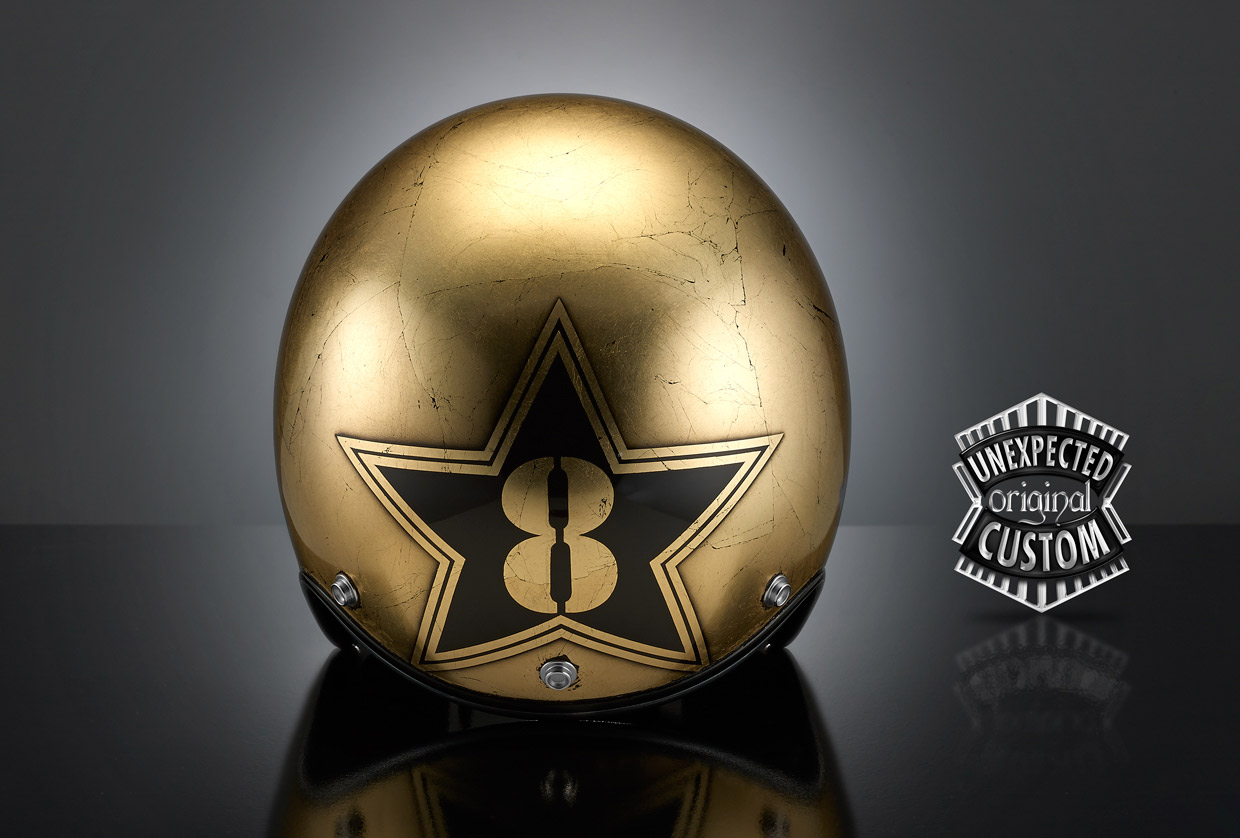 GOLDEN EIGHT
design worked on Biltwell Novelty
A five-pointed star for a timeless sporty and classic style.
Always the stars is the symbol for the success of the great champions.
Simple, elegant and sporty: completely covered in gold leaf on which stands the number at the center of the five pointed star.
The helmet's design was further customized with the name on the back of the lid.
During the design's implementation, according to the customer request, has bees proposed some possible variants about the font, the proportions and the preferred number.
Details
Artistic intervention code : 000230


Art techiques :
Gold Leaf, airbrush.

Intervention details :

background : Full Metal
design : The Star
extra 1 : ---
extra 2 : Name
extra 3 : ---
finish : Glossy finish

Processing time :
17 hours of artistic work on helmet
33 hours of artistic work on tank
55 hours of artistic work on motorbike set (3 pcs.)


Delivery time :
34 working days for one helmet
33 working days for one gastank
47 working days for a motorbike set (3 pcs.)

The delivery times are approximate and they are calculated based on the manufacturing and artistic processes, drying and testing times, and the processing orders currently scheduled.

ACCESSORI CASCHI