ENG

FOLLOW US
The Difference Between Object and Myth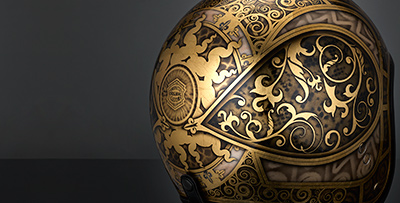 Unexpected Custom is a prestigious Italian brand in the world of customizing.
We feature "applied" works of art and bring together under our own name, a collaboration and artistic force of designers, architects, illustrators, painters.
It is a young brand but has already won the respect and the approbation of many fans and experts in the "Kustom" sector.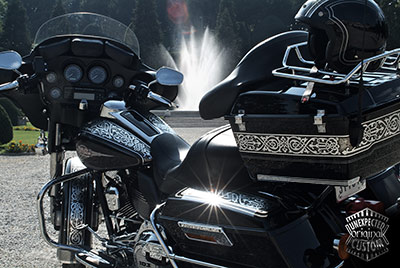 "Made in Italy" for Unexpected Custom is a "must", enhancing the rich Italian and European history of culture and handicraft.
We are fighting the trend towards the "low quality" mass production typical of modern industrial manufacturing.
Our client receives a final product of high quality craftsmanship, with exclusive and personalized service that will satisfy your desire to participate in the "Myth".
Luxury Fashion Art Design Collection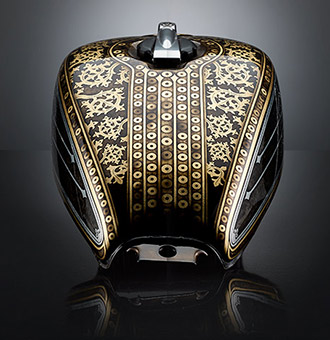 Our designs are made by the use of various techniques in several overlapping layers and artistic interventions.

Precious artistic works that differ from most of the creations of the 'Kustom' world for the complexity and the technical difficulty of execution.
Certification Codes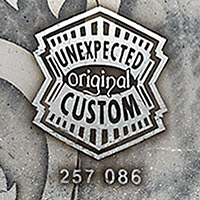 All artworks produced in ours ateliers are unique, numbered and registered.

To ensure the authenticity of our artistic products we sign all our works with a unique code.
| | |
| --- | --- |
| | You can verify the authenticity of your product by entering the two groups of three digits in the fields. |
Motorbikes & Special Bikes
Custom Motorcycles, Choppers and Special Bikes signed Unexpected Custom.
Artworks planned, designed and achieved in ours ateliers closely with the customers and specialized workshops.
Helmets
Our designer's helmets. A selection of our artworks developed on motorcycle helmets in different colors, and artistic technique, from the simplest design to the most eccentric aesthetic solutions.
Tanks
In the biker world imagination the word 'custom' is synonymous with color, fantasy and even ...wonder. Our creations on tanks: colors, design solutions and artistic works always able to amaze.
Versace Special Collection

Versace Men's Fall/Winter 2014-2015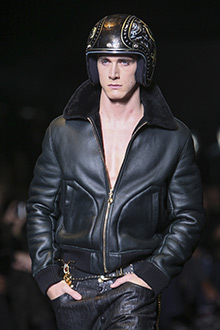 Unexpected Custom has collaborated with the designers of the brand Versace for the presentation of the Versace men clothing accessories collection fall winter 2014-2015.
Combined with fashion news and consistent with the spirit of the collection in the name of individuality and freedom: the helmet accessory.
Keeping the iconic graphic of the "Medusa" fashion house, Our artists have interpreted, through an aesthetic and technical research, lines and colors of the new Versace man look.
From our atelier born these artworks and quality craftsmanship, able to impress thanks to their uniqueness and artistic precision.
Press & Events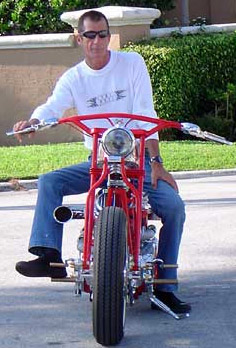 Most don't realize that paint manufacturers never stop researching special colors, materials and techniques, offering professional painters new opportunities to create special effects for clients looking to own one-of-a-kind paint jobs.
Cyril Huze
24 . apr . 2012 cyrilhuzeblog.com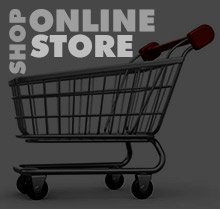 In the online shop you can buy directly our products for immediate delivery.

The on-line store is our 'prêt-à-porter' show-room where you can find helmets, tanks, hancrafted by ours ateliers, as well accessories, clothing etc.
Artists & Designers
The Unexpected-Custom staff is formed by artists, designers, illustrators, whose experience takes advantage of works decades, education, and international success in the artistic, advertising and design sector.
We are official reseller of:





UC- Trade Di C.MASETTI.
Via Mazzini, 6 - I.21100 Varese (VA) - Italia
P.I. 02592520122
C.F. MSTCNZ61E66E734U
UNEXPECTED CUSTOM
is a trademark of UC-TRADE
©All rights reserved.
Any reproduction of images, designs, and all forms of intellectual property, even in part, without written permission is prohibited and punishable by law.
Law 633 of April 22, 1941, as amended.